Peonies
Some locations and events featuring peonies:
Open Garden - Homestead Estate Winery and Olive Grove
As part of the Bright Spring Festival, Homestead Estate Winery and Olive Grove will be open to the public.
The garden was first established in 1869 and has seen many changes. Original trees include Magnolia Grandiflora (1872), a grove of Elms, a hoop pine. Recent additions are an avenue of red oaks, ginkgos, silver birch, magnolias, Manchurian pears, Claret Ash, two vineyards and olive groves. Roses and peonies are the stars of the cottage garden. Wine and Olive Oil tasting are available. Devonshire tea available. Tours of the Historic Homestead 11am, 1pm and 3pm.
Open Garden - John Patrick designed garden in Kew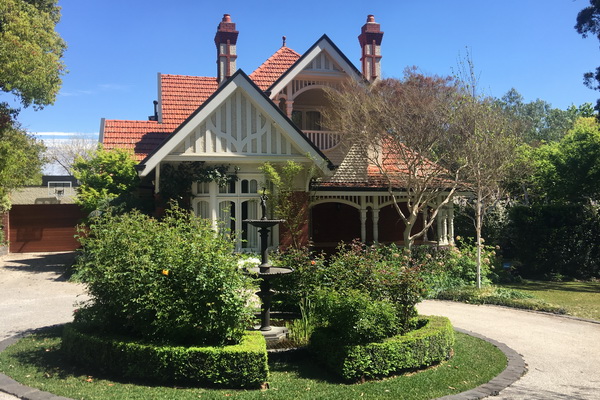 'Norman House' was built between 1901-1910, designed by renowned architects Ussher and Kemp. Henry Kemp was the original owner of 'Heald Lawn', next door at No.5.
This historic property has been fully renovated, including a contemporary rear extension incorporating a large upper terrace and pool. This includes stunning specimens of red flowering Mandevilla.
This garden will appeal to traditional plant lovers and incorporates old favourites as well as some rare and unusual species not commonly seen or used in modern gardens.
Specimens of interest include: Professor Sargent Camellia (Camellia japonica 'Professor Sargent'), Tree Gardenia (Gardenia thungergia), Hydrangea (Hydrangea aspera), White Luculia (Luculia grandiflora), Yellow Daphne (Daphne edgeworthia), Brazilian Plume Flower (Justicia carnea), Lemon Myrtle (Backhousea citriodora), Tree Peony (Paeonia suffruticosa) and the large leaved Puka (Meryta sinclairii), endemic to New Zealand.
Full details of this garden here.
Individual tickets available at gate or weekend passes available at booking site.
Full details of the two weekends of the festival at Garden Designfest
Forest Glade Gardens is one of Australia's finest private gardens. It is short trip from Melbourne and is open to the public from September to May. It features large exotic trees, a bonsai house, a woodland section, a fern gully a blue bell patch and an impressive daffodil lawn during spring; a topiary garden, two aviaries, a laburnum arch, a peony walk highlighted with climbing roses, as well as numerous pergolas, ponds, fountains and statues. Entry $8 per head (children free); More info >>