Daphnes
Some locations and events featuring daphnes:
Open Garden - John Patrick designed garden in Kew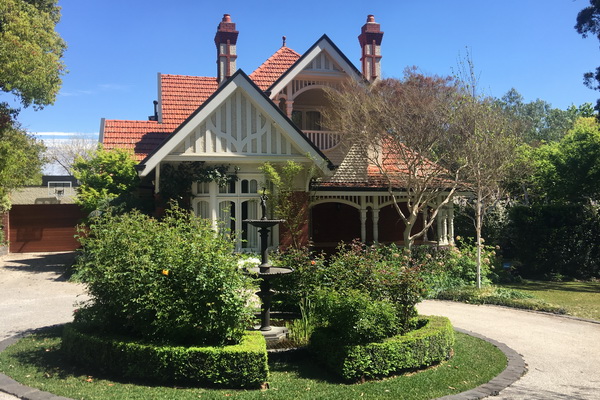 'Norman House' was built between 1901-1910, designed by renowned architects Ussher and Kemp. Henry Kemp was the original owner of 'Heald Lawn', next door at No.5.
This historic property has been fully renovated, including a contemporary rear extension incorporating a large upper terrace and pool. This includes stunning specimens of red flowering Mandevilla.
This garden will appeal to traditional plant lovers and incorporates old favourites as well as some rare and unusual species not commonly seen or used in modern gardens.
Specimens of interest include: Professor Sargent Camellia (Camellia japonica 'Professor Sargent'), Tree Gardenia (Gardenia thungergia), Hydrangea (Hydrangea aspera), White Luculia (Luculia grandiflora), Yellow Daphne (Daphne edgeworthia), Brazilian Plume Flower (Justicia carnea), Lemon Myrtle (Backhousea citriodora), Tree Peony (Paeonia suffruticosa) and the large leaved Puka (Meryta sinclairii), endemic to New Zealand.
Full details of this garden here.
Individual tickets available at gate or weekend passes available at booking site.
Full details of the two weekends of the festival at Garden Designfest