Clivias
Some locations and events featuring clivias:
Open Garden - Jennifer Clancy designed garden at Lal Lal Estate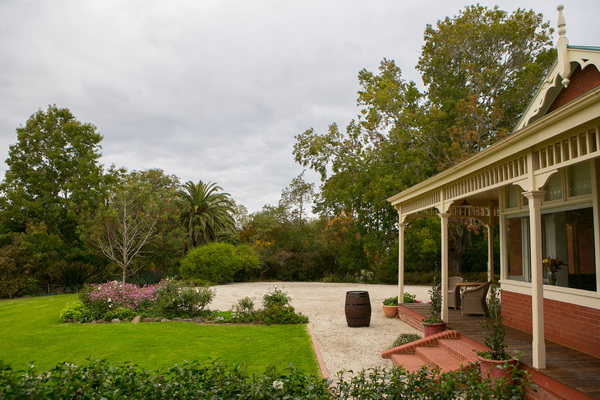 Lal Lal Estate was established in the 1850s on the banks of the Lal Lal Creek south of Ballarat by the Fisken family. Over six generations of the family have developed one of Victoria's finest merino sheep properties and during this time have established wonderful homestead gardens which include many significant trees including century old English and American Oaks, Sequoiadendrons, Monkey Puzzle and Weeping Elms. In 2014 the stewardship of Lal Lal passed onto Tianyu Wool who have been equally as passionate about the property and its gardens.
The centrepiece of the existing garden has always been the mesmerising lake views with foreground of sweeping tranquil lawns and the background of Eucalyptus mirrored in the still water.
The original extensive shrubberies and mixed borders have been expanded with a wide collection of Camellias and Rhododenrons, Viburnums and Philadelphus in the sheltered areas, and Cistus, Rhaphiolepis, Escallonia, Euphorbia and Iris in the dry open areas. The understory of the woodland gardens has been increased with Hellebores, Japanese Windflowers, Cliveas and Epimediums. A wider variety of trees has been introduced with a collection of Cornus, Flowering Cherries, Maples, Ginkgo and Palms.
Visiting Lal Lal (aboriginal word for water) is a wonderful opportunity to see a heritage garden with significant completed renovations, and continuing development works underway. This is an opportunity to enjoy a garden still unfolding.
Full details of this garden here.
Individual tickets available at gate or weekend passes available at booking site.
Full details of the two weekends of the festival at Garden Designfest